When booking an all-inclusive holiday, you want something that has everything, whether that is sports and activities for the thrill-seekers, trips out and fun pools for the little ones or spectacular views and fine dining for those looking to relax. Let's take a look at the biggest and best resorts out there including Greece, Fiji, Mexico, USA, the Caribbean and Botswana.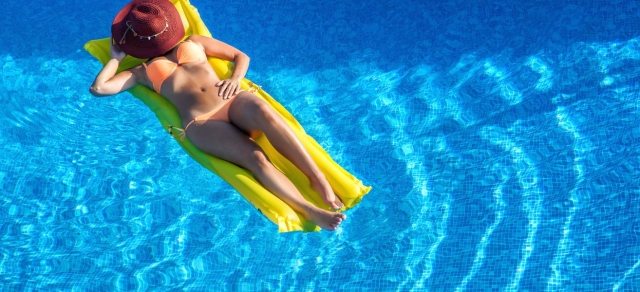 Sponsored Listings
Excellence, Playa Mujeres, Mexico
This adults-only resort is the pinnacle of luxury. It has contemporary rooms, with some including their own rooftop terrace and private pools. You can also choose to swim in one of the seven pools on-site or go for a walk on the white sandy beach which is right on its doorstep. With an inland marina, an award-winning golf course nearby and ten mouth-watering restaurants within the resort, you will be able to relax like you never have before.
Club Med Creative, Punta Cana, Dominican Republic
This is an all-inclusive resort like no other. Club Med have collaborated with Cirque du Soleil to create this highly entertaining experience. You can choose to sit back and relax if you wish, but your stay here wouldn't be worthwhile without trying out the many acrobatic and artistic activities on offer. Not only will you enjoy the views of a spectacular lagoon, but you could come away itching to get back on the tightrope.
Jade Mountain, St. Lucia
Settled on the edge of the Pitons World Heritage Site, this resort takes full advantage of its breath-taking views by keeping one side of your suite completely open. With only three walls, you feel as though you are constantly out in the open, yet the resort still manages to give you your privacy. You won't be short of things to do, with plenty of bars and restaurants, a spa and water sport activities readily available.
Sponsored Listings
Marble Mountain Guest Ranch, California, U.S.A.
If you're looking for something a little more than a relaxing break, the ranch at Marble Mountain might be more your thing. From horse-riding on a cowboy trail to white-water rafting on the Klamath River, this resort is a thrill-seeker's Dude Ranch dream.
Ikos Oceania, Nea Moudania, Greece
Perfect for all ages, this newly refurbished resort has it all. With a private beach exclusively for guests, you can enjoy the sheer beauty of the Mediterranean Sea whilst relaxing on the golden sands. You can take advantage of the activities on offer such as tennis or kayaking or take a bike ride to enjoy the stunning scenery. You will also enjoy the lively night-time entertainment and exceptional cuisine.
Gran Castillo Tagoro, Lanzarote
If you're looking for more of a family holiday, the Gran Castillo Tagoro is the place for you. With a number of child-friendly pools, a 5D cinema and a fun hideaway in Castleland, the kids will be sure to be entertained. Adults can still take advantage of the many bars and restaurants offering local cuisine, a spa and various adult-only activities. This resort is fun for the whole family.
Sandals South Coast, Jamaica
If you're looking for pure relaxation where every detail is taken care of, this is the place. The over-water bungalows and white-sand beaches are plucked from your dreams. You can watch the marine life from the glass floors or sit back and relax on the beach whilst a personal beach butler takes care of your drinks. With fine dining and premium drinks included, along with scuba diving and a whole host of other activities, this resort is exceptionally luxurious.
Sponsored Listings
Ski Portillo, Chile
For those who prefer a colder climate, this resort is a ski lover's paradise. They have one employee to every guest, so you can expect a personal service full of activities. You will stay in authentic lodges before taking to the slopes or taking advantage of the off-mountain activities the resort has to offer.
Likuliku Lagoon, Fiji
This traditional adults-only resort is perfect for those who want relax whilst taking in the authentic culture of the area. You still have the option of participating in a range of water activities, including snorkelling and paddle boarding, but will feel immersed in the culture whilst doing so. There are a number of excursions available should you wish to take part in fishing trips, but with so much to do in the resort, you might not want to leave.
Xaranna Okavango Delta Camp, Botswana
This resort might not be something you would initially think about when looking for an all-inclusive break, but you will soon wonder why. With this amazing safari experience, you get to experience a whole host of wild animals in their natural habitat. It is an intimate camp with just nine tents available, which makes the experience much more personal. It even offers walks, horse riding and helicopter flights to help you make the most of the experience.
This article originally appeared on our sister website TheMoneyDaily.com
Disclaimer: Our service is not intended to be, nor should it be construed as financial advice. We help our readers make informed decisions via impartial information and guides. Where appropriate, we may introduce partner companies who can provide services relating to financial products.
Sponsored Listings