Think you need a holiday now? Wait till you've spent countless hours wading through dozens of booking sites and flight aggregators trying to find the best prices – then you'll really need your week off! The internet has made booking travel easier but its made decision making far more difficult and as a result, most travellers end up spending more than they need to. With the summer vacation season fast approaching, we've rounded up some key tips that will save you time and money when booking flights.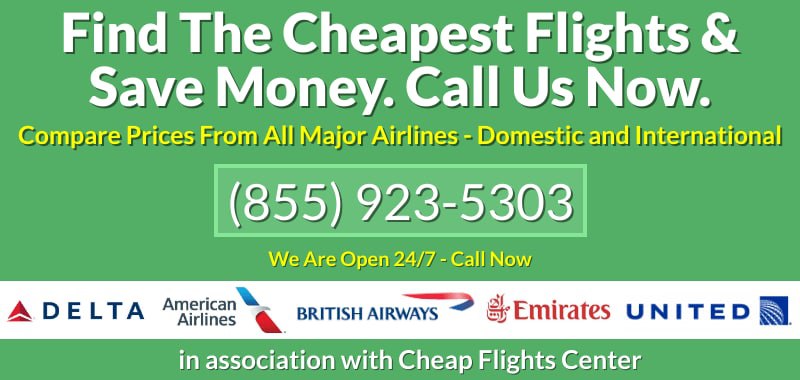 Sponsored Listings
Learn The Game
Most of us assume that prices get more expensive as you get closer to the departure date and then possibly drop off a few days before as the airline tries to sell the remaining seats. In reality, it's a bit more complicated than this: fares will fall and then rise a number of times during the period leading up to a flight. Airlines have a sales target for each flight and if they find themselves ahead or behind their target, they will adjust prices up or down to compensate. To beat the game you have to learn the game!
Don't Let Them Know What You're Doing
Have you ever searched for a flight a few times and found the price has suddenly shot up? That's not bad luck, its the search engine learning about you and trying to scare you into booking the flight quickly before prices go even higher. Sneaky eh!? To protect yourself from this always search for flights in incognito mode (chrome) or private browsing mode (IE and Safari). Open a new window each time you search so that your cookies aren't costing you money!
Use The 24 Hour Rule
After booking a flight, check the same journey the next day to see if prices have come down. If they have, call the airline and try to cancel your flight. If there are no penalties, do so and book again. Rinse and repeat!
Ask For A Refund
Alternatively, ask the airline to refund you the difference between the price you paid and the new lower fare. Some airlines have an unofficial price drop guarantee policy.
Travel Last Minute
Many airlines will cut prices at the last minute if they haven't sold all of their seats. If you're flexible on destination and can leave at short notice you can save a lot of money.
Book 6 weeks In Advance
If you know where and when you want to go we recommend booking 6 weeks in advance. A variety of studies have found this is usually the optimum time to buy a seat at the best price.
Search Everywhere
Metasearch engines like Skyscanner and Kayak allow you to search all destinations on any given date. Maximum flexibility is the single best way to find a cheap flight. There is always a cheap flight going somewhere!
Leave On A Wednesday
Most leisure travellers want to leave and return on weekends, as a result, prices tend to be much higher on these days. Midweek, especially Tuesday and Wednesday is almost always the cheapest time to fly for city breaks and longer vacations.
Book On Tuesdays At 3pm
A number of studies have found that the best time to book a flight is Tuesday afternoon as this is the time when airlines usually release last minute prices and other sales promotions.
Use Social Media
Stalk your favourite airlines on social media for instant notifications on offers, promotions and flash sales.
Fly 2 Different Airlines
Mixing and matching can often lead to cheaper flights. Try booking single flights with different airlines for each leg of your journey or arriving at one airport and leaving with another.
Cosy Up To An Airline
If you regularly use the same airline then your loyalty to them can lead to free flights and upgrades. Join the airlines' frequent flyer program and if available sign up to a credit card associated with that airline. Those miles will rack up quickly and in this game, miles = cheap travel.
Fly At Dawn Or Overnight
The first and last flight of the day tend to have lower demand. Nobody likes getting up before dawn or trying to sleep overnight on a cramped airplane and this means seats on these flights tend to be cheaper.
Track Prices
If you sign up to websites like Skyscanner, Yapta, Kayak and AirFareWatchdog you can receive alerts when prices drop on flights you are interested in. The lazy man's way to find the best price!
Sign Up For Email Alerts From Airlines
Another way to get instant notification of promotions and offers is to sign to your favourite airlines' email alerts.
Sponsored Listings
Check Airlines Own Sites
This is an often overlooked tip – airlines do not release all of their inventory to search engines. They reserve some for their own sales and promotions. Sometimes it can be cheaper to book direct.
Avoid Baggage Fees
Airlines make a fortune from excess baggage fee's – over $40bn last year. Ryanair alone makes 25% of its revenue from ancillary charges like baggage. Travellers need to know what the baggage allowance is on their flight and plan accordingly. Weigh your bags before you travel, take as much as possible out of your case and either wear it or take it on board as hand luggage. If you can't avoid paying extra baggage fee's then do so online before you get to the airport where it will likely be far more expensive.
Not All Search Engines Are Equal
The most popular search engines for travel are Expedia, Ebookers and Opodo. These sites consistently inflate flight costs as part of taking a cut from the airlines. In our experience, Meta Search engines are a better way to find cheaper flights because they show prices from multiple sites. We recommend Skyscanner, Kayak and Momondo.
Budget Airlines Are Everywhere
Southwest Airlines in the USA, and Ryanair in Europe revolutionised air travel with their low-cost, no-frills model. Now you can find low-cost airlines in every part of the world. Wikipedia has a comprehensive list of low-cost airlines down to specific countries here so it's worth finding out if a local low-cost airline can offer you a cheaper option. Note many of these low-cost carriers do not appear on search engines like Expedia.
Use Stopovers and Connecting Flights To Bring Costs Down
If you're not in a hurry and don't mind stretching your legs for a few hours, stopovers and connecting flights can be a great way to bring down your travel costs by up to hundreds of dollars. If you're flying further afield consider stopping off for a few days to maximise the savings. National carriers like Emirates and Etihad will offer very good prices if you spend some time in their country.
Hidden City Hacking
This one is risky and goes like this. Sometimes catching a flight that connects in the city you want to go to is cheaper than flying directly to that city. So, in theory, you could buy a flight that connects in your destination and fail to get onto the ongoing connection. This usually won't work if the same plane will be used for both legs (you might not be allowed to disembark) and if your baggage is checked in all the way to your final destination you might find yourself holidaying without your suitcase.
Search For Tickets One At A Time
Group discounts are virtually non-existent in the airline industry so making a group booking for friends and family will not save you money – in fact, it will often work out more expensive. If there are only a few seats available at a particular price and you search for more people than there are seats, you will be quoted the higher price for everyone. So search for your group first to make sure there is room on the flight for all of you, then search for 1 passenger and see if the price is cheaper. It often will be!
Fly On The Actual Holiday
During busy holiday periods like Christmas and New Year, it will often be much much cheaper to fly on the day of the holiday itself.
Book Hotels and Flights Together
If you want to book flights and accommodation then consider booking them together on a search engine like Expedia. Hotel chains, especially luxury chains will often use these package deals to hide aggressive discounts they wouldn't normally be willing to associate their brand with. You can save a lot of money here.
Put Everything On Your Travel Credit Card
Apply for a travel specific Credit Card – either one linked to your favourite airline or one that gives you air miles when you spend on the card. Use the card EVERYWHERE and watch those airmiles rack up. Free flights and upgrades will be available before you know it. Just make sure to pay off the outstanding balance on your credit card on a regular basis!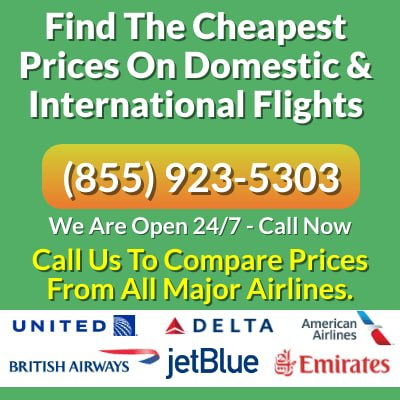 This article originally appeared on our sister website TheMoneyDaily.com
Disclaimer: Our service is not intended to be, nor should it be construed as financial advice. We help our readers make informed decisions via impartial information and guides. Where appropriate, we may introduce partner companies who can provide services relating to financial products.
For cheap flight deals, call us now on 8556961108
Sponsored Listings
Call Us To Compare Flight Prices
We Compare Prices From All Major Airlines - Domestic & International To Find You The Best Price